What would it feel like to be free of distraction and completely immersed in a moment? 
​​​​​​​
MOMENT

is an installation that places you at the heart of large-scale sculptural oil paintings, projected drawings and sound, created as a response to nearby Shard Point, Brownsea Island, Poole Harbour. It aims to allow the visitor to slow down and take a moment for themselves in the here and now, and breathe more deeply.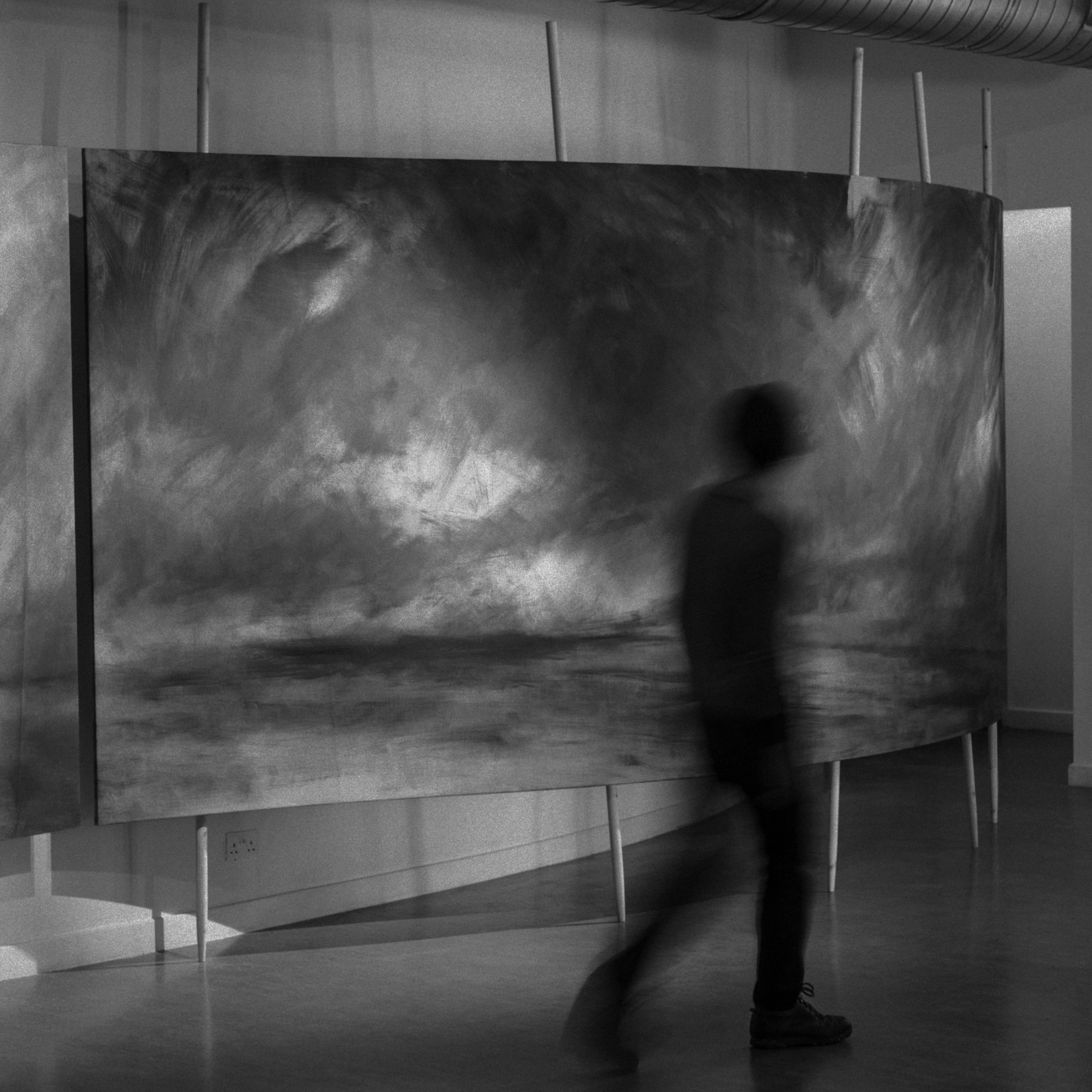 The one thing is the moment - I continually strive to be as fully present in each moment as I can. Some are fantastic and others can be awful. They bring joy and sorrow; light and shade; anger and confusion; love and loss; life… and ultimately death.
And whether you want it to or not, the moment will always pass and perhaps bring relief; happiness; resolve; regret; sadness; hope and renewal. Now I have my own reference library of fleeting moments which are part of who I am - some I chose and most I did not - but without them, I am nothing. 
Without fail, I always treasure the moments experienced within the natural landscape, and in the weather - however cruel and uncompromising. Not humanly orchestrated, it's those raw, powerful and elemental moments that remind me what a privilege it is to be alive and a tiny part of the great and cyclical force of nature. 
The drawing or painting might be about the rain coming in from the west or the tide moving between the sandbanks but it is always about the 'moment', what is happening right here right now, and how that makes me feel. 
I collect moments. I store them in words, drawings, sculptural paintings and found sounds.